Tuesday, November 15, 2011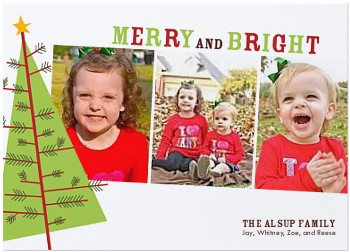 Dancing Tree Christmas Card

Monday, November 7, 2011
Well, after 2 weeks of being too lazy to call ATT Uverse and having the WiFi fixed in my house, I finally got it fixed! (Well, Jay did)... so now I can finally show everyone some pics from our Halloween this year. We love Halloween, and had lots of fun this year, but next year I may have to tone it down a little... the girls have WAY too much candy, and they think they can have some whenever they want! I just want to thow it all in the trash! But, they make for good bribes, so I will keep it around a little longer...
This year we went to Tucker Hill's "Ghouls on the Lawn" again, and it didn't dissapoint. Tucker Hill is a really nice neighborhood in McKinney, and for Halloween the whole neighborhood has a little party/trick or treating for the kids. The whole community gets into it, the houses are all spooked out, and everyone dresses it up. It is so much fun!! However, it is not such a secret anymore, and this year the place was PACKED.
Zoe was a bee this year
My little bee and butterfly
Tucker Hill
Reese really got into trick or treating
...she took it VERY seriously
Trick or Treating at Tucker Hill
Jay and his girls
Worn out and time to go home!






The Tuesday before Halloween I had a little early afternoon Halloween party for the girls and some of their friends. I had these grand plans of a super cute and crafty party (like something from the TomKat Studio)... but I found TONS of cute decorations (cute enough, anyways) at the Dollar Tree and my frugality won out! I was so excited almost everyone I invited showed up, and everyone had a great time!



Hooray for Dollar Tree!! They had a ton of great Halloween party goodies!


Claire, Presley, and Zoe. They all go to preschool together. Zoe was so depressed until they showed up!! Poor baby. Everyone at the party was about Reese's age for the first hour... I was so worried her friends weren't coming!! She was just sitting around looking sad:( She even made me take her Halloween costume off. Finally her friends showed up at about 3, and she got so EXCITED! She immediatley had to take them upstairs to show off her room... and she had to put a "princess" dress on, just like Presley ;) Girls!


Reese just wanted to eat cupcakes...


If there had been a costume contest, Ella the little lamb would have won for sure!!


These 2 are going to be trouble...


Reese, Gavin, and Finn playing in the car
I do have to mention, however, that about 5 minutes before the party was supposed to start my I tried to burn my house down. My oven caught on fire, and I had to call 911! 3 fire trucks, and a police car showed up!! So embarassing! I am sure the 911 operator thought I was nuts b/c my phone call went a little like this, "Um... yes, my oven is on fire, and I know not to put water on it, but I need to know what I can put it out with?? I feel comfortable doing it myself!" Oh Lord. I think it is baking soda???? Needless to say, she sent the fire trucks!
Here are some photos from Halloween day:
Jay went to work as "the most interesting man in the world." He got 2nd place in their costume contest, and won $50!!


Ready to go trick or treating!!! Again!


My spooky house...